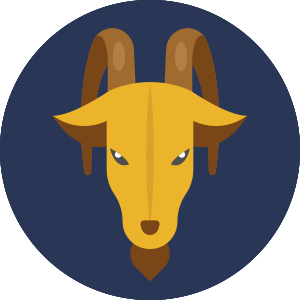 The lord of this Capricorn zodiac is Saturn. They are very kind of nature. They are obstinate and adamant also. The Saturn is the representative of this zodiac. The individuals of this zodiac work calmly and coolly finish the work. Seriousness is seen on the face of these individuals. But they are practical in social life.
The individuals of this zodiac are selfish. They knew fully well how to take work from others. The individuals of this zodiac are very aggressive. They believe in doing each work very well. They fully know well how to take work from the others. The individuals of this zodiac are very aggressive. They believe in doing each work very well. They do not incur debt as so they are miser by nature. But they many times lose their self-respect in being over-miser.
The sign of this zodiac is a crocodile with the base of a Deer. The nature of this individual is according to their zodiac. This individual works very hard and takes full advantage of the opportunity. As it is difficult to take out anything out of the mouth of a crocodile, so it is very difficult to snatch anything from the lands of such an individual.
This is a mobile zodiac. Such individuals never sit at one place. They are very emotional. These individuals are leading very easily right from the childhood. These individuals possess art to cheat people. They have to work and them easily victorious over their enemies. The reason for this is that the method of attack of individuals of this zodiac is very well. Feminine company is less observed in these individuals.
The Capricorn is the tenth (10th) zodiac of the zodiac cycle. This zodiac has Earth as element. The individuals of this zodiac are very obstinate and adamant. They never leave anything undertaken. The hold on every object is very well. The individuals of this zodiac are hasty by nature. Even days pass but they never start their work. The individuals of this zodiac work very hard. As it is 10th zodiac of the cycle, they have more tendencies to take government job. They always are in good terms with their father. They always have many disputes. The individuals of this zodiac are experts in working silently.
DISEASES
The individuals of this zodiac mainly suffer from the following diseases:
-pain of joints
-asthma
-cancer
-problems of vertebra
-knee
-problem of gas
They must practice yoga and pranayama. They should take regular exercise. Due to this their body completely co-operates with the old age. If Saturn is adverse in the Janmapatrika there is an increase in these diseases.
TREATMENT OF DISEASES
The individuals of this zodiac should take turmeric (Haldar-હળદર), Dry gooseberry (Amlas-આમળા) and dry ginger (Suntha-સૂંઠ) in equal proportion and powdered the mixture in a mixer. This powder should be taken with two teaspoonful honey. It controls these diseases.
They should take pure water in blue white glass bottle and put it in direct rays of the sun in the morning for 1(one) or 2(two) hours and then drink this water. The individuals of this zodiac should always respect old people. They have an advantage in chanting japs of Shani (Saturn-શનિ) or should read Shani-Chalisa(શનિ ચાલીસા). Worship of lord Shiva also helps.